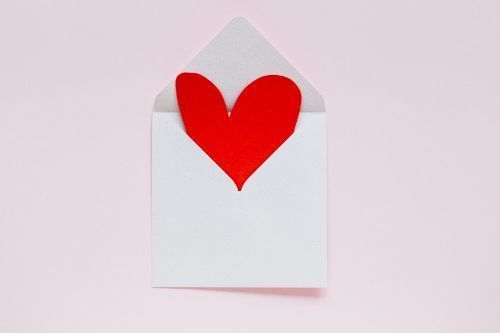 It's beginning to look a lot like the holidays. It's the most wonderful time of year where miracles can happen and there's an extra bit of magic in the air. When it comes to your marketing efforts, how can you stand out in the hearts of your customers? Today we're talking all about the world of direct mail pieces. 
Forget boring mailers that get tossed in the trash. We're talking about those attention-grabbing, eye-catching well-crafted direct mail pieces that are sure to earn a place in the hearts of your customers. Use this as a reminder to think about how your brand can be seen with your direct mail pieces. Check out these five tips to ensure your next mailer stands out above the rest. 
Creative Cutouts
A classic envelope sized direct mail piece has its time and place. However, 'tis the season to get creative. Consider a theme for your direct mailer, and don't be afraid to choose a creative cutout for your marketing materials.Winter themed? Send a snowflake! Sports themed? Choose a football cutout (or whatever the theme of your campaign). There are so many different shapes, sizes and cutouts you can do to stand out in the mailbox, so don't be afraid to explore! 
Bold Colors
While you should stick to your branding guidelines, it's okay to deviate a bit in order to stand out. Choose accent colors that compliment your preferred branding, yet give your direct mailer a bold look. The color of your materials could depend on a variety of factors, from the time of year you're sending the mailer to the theme of your campaign. 
Outside the Box Thinking
Marketers often get stuck in a cycle where they stick to what they know with campaign after campaign. It's not because they don't care. It could be because what they did seemed to work out, so why not do the same sort of campaign again and again? The truth is, an "outside-of-the-box" could be scary, but it could also pay off. 
Personalized Touches
You can refer to your recipients as your audience, but the truth is they're simply people. People want to feel special, and personalized touches on your mailer can help your audience feel special. Use their first name or reference the last time they were in your store. Maybe you know they were interested in a specific item, which is why they made your mailer list. Use personalization to truly capture that special feeling.
Deals on Deals on Deals
You may get noticed in the mailbox based on the size and shape of your mailer, but it takes a captivating deal or incentive to take the next step. The first goal is to get noticed in the mailbox, but the ultimate goal is to get your audience to take action. Offer a percentage discount, a "buy one get one" deal or even a free service when they make a referral. Make sure that your call to action is direct, and your audience knows exactly what you'd like them to do next.
If you aren't sure where to start, leave it to the professionals. Take your idea and brainstorm with experts so you can come up with the perfect direct mailer this holiday season. But it doesn't stop there! Take these tips with you into 2022 and beyond for your best direct mail pieces yet.